I stumbled across my favourite ever tech talk, the legendary Snakes and Rubies event where Django met Rails, back in 2005. One thing caught my eye while re-watching every minute of the 3-hour event: the Django Web site and the Admin Site app look almost exactly the same today than they did 9 years ago.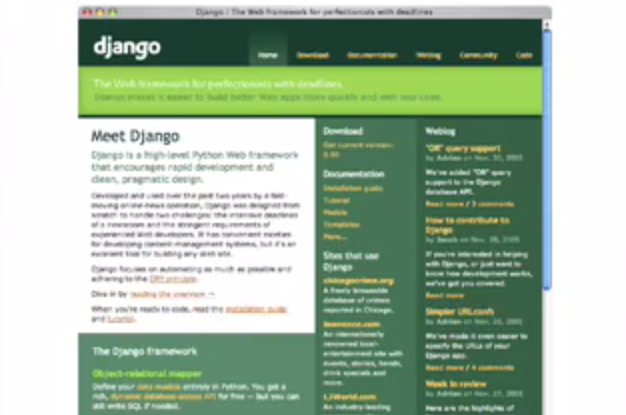 Still image of Djangoproject.com from the Snakes and Rubies video, 2005.
Djangoproject.com, 2014.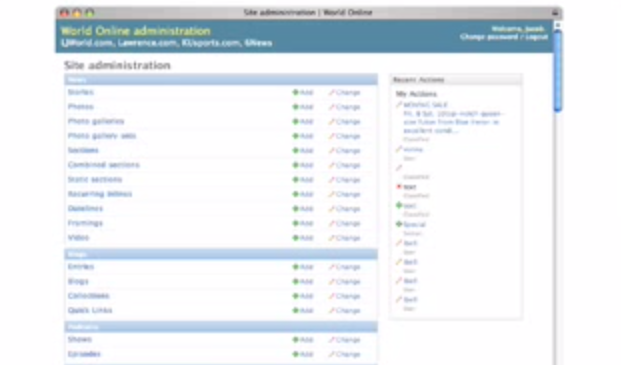 Still image of Django Admin Site from the Snakes and Rubies video, 2005.
A screencapture of one Django Admin app (in Finnish — it still talks also Welsh, among others), 2014.
I don't want to comment this in any other way but to notice that it's quite amazing that Djangoproject.com still looks so good and I actually like using it every single day — it works really well. Way better than most newer homepages of other open source projects.
Granted, the Admin app looks a bit more dated, but not too much. And for its purpose, it too works still really well.
Wilson Miner is one kick-ass designer.
And Wilson, it's not just a Web site. 🙂
(This post was originally published on my other blog called Spinning Code.)